Reward points are the bonus by Urvapin to thank you for your longtime support. As a registered customier, each order successfully made on our online store will gain corresponding points. Your earned points can be redeemed in your future purchase. Let's buy now, save for future.
How to earn?
1. Sign up an account you can get 500 reward points;
2. Leave your comment for a product and once it's passed, +5 reward points.
3. Place orders and pay for them via the account then you can earn certain reward points(One dollar = 1 reward point). Only after being shipped, can these reward points be effective and available.
Note:
After you place the order, your reward points are still pending. ONLY after being shipped, will the status of the reward points shift from pending to earned. Only earned points can be used to redeem.
Once order is shipped, even you have not got your order number, the reward points are earned.
How much you earn?
You can see the reward points for one unit of each product under the product price. For every US dollar you spend, usually you will gain 1 point. However, if you use any discount coupons or enjoy any discount, the points you earned depends on how much you actually paid.
Note: The shipping cost won't be counted into reward points.
Create a Account on Urvapin
How to check?
Log into your account, your reward point information is on the left category "My reward Points" , click and you can check the details.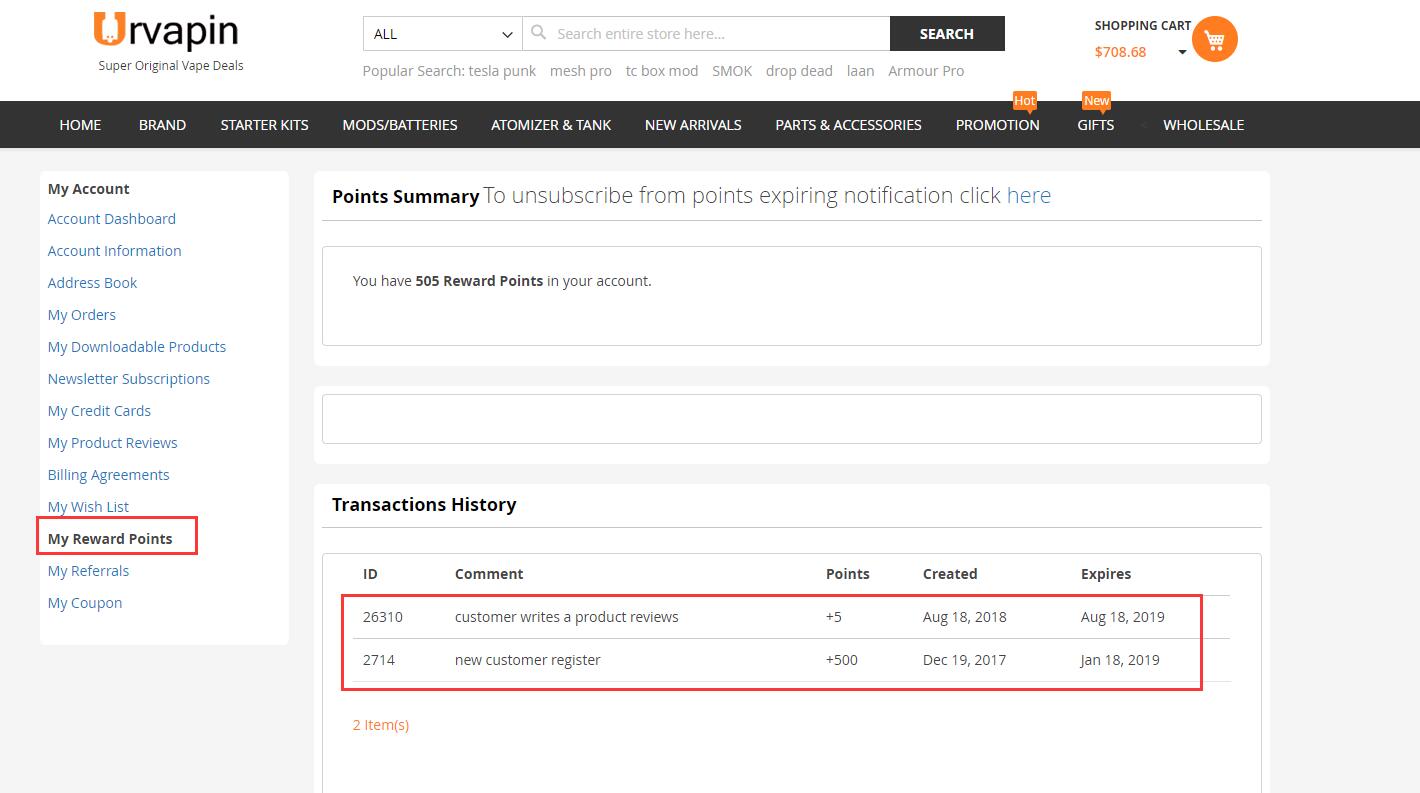 How to use the reward points?
Reward points used should not be over 5% of your order amount. When you placed the order just apply the reword points as the following pics show: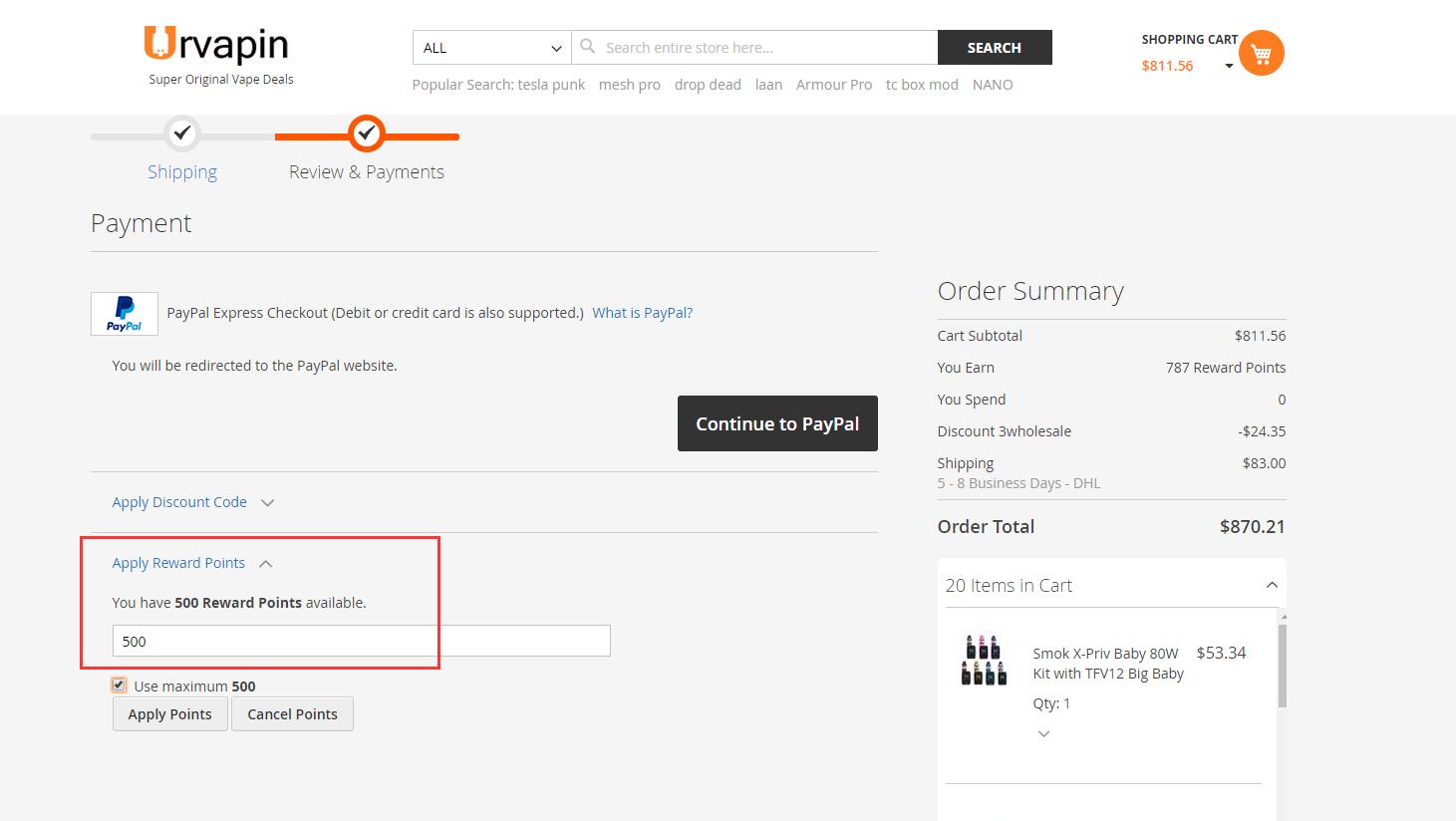 Anything else you want to know about the reward points earn and using, just leave your comment. Thanks!
Admin




Viestien lukumäärä

: 1254


Join date

: 28.09.2017




---
Oikeudet tällä foorumilla:
Et voi
vastata viesteihin tässä foorumissa